Port of Rotterdam Names Siemons Interim CEO
Boudewijn Siemons will become interim CEO of the Port of Rotterdam Authority effective July 15, 2023, taking the reins from Allard Castelein, who is stepping down as CEO this summer after nearly a decade in the position.
Siemons, who currently serves as the port's COO, will combine both positions until a new CEO has been appointed.
In addition, Vivienne de Leeuw will stay on as CFO. Her term of office has been extended by four years.
Miriam Maes, chair of the Supervisory Board, said, "The process of finding a new CEO is still in progress. It will not be completed before 15 July 15, which is when Allard Castelein's term of office ends. In the meantime, with the appointment of an interim CEO and the extension of the CFO's term of office, we are safeguarding management continuity."
A mechanical engineer, Siemons has been COO at the Port of Rotterdam Authority since October 2020. Before then, he served as President of Royal Vopak's Americas division. He also worked in management positions at that company in Europe, the Middle East and the United States. From 1998 to 2006, Siemons had a range of management positions at Royal VolkerWessels. Siemons started his career in 1987 at the Royal Netherlands Navy, where he worked until 1998. He studied at the Royal Naval Institute and at Delft University of Technology.
an economist, de Leeuw has been the CFO of the Port of Rotterdam Authority since July 2019. Before then, she was CFO at RTL Nederland and CFO at KPN Consumer Residential. She began her career in 1999, holding senior positions in Corporate Finance and Investor Relations at Arthur Andersen/Deloitte and Unibail-Rodamco, among others. She studied economics at Maastricht University.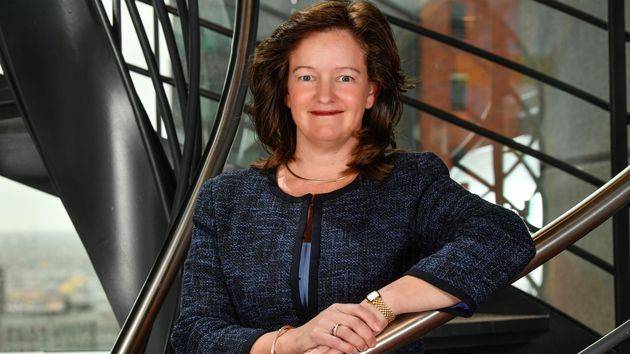 Vivienne de Leeuw (Photo: Port of Rotterdam Authority)